One of our wonderful new programs at Kids Nook is Story Gardens (Masal Bahçe), where we read wonderful stories about exploring the world with the kids, then make our very own gardens, little things we can take with us when we have to live in a big city. This week's story was Bahçıvan Köstebek ve Uçan Karınca Kıvırcık, a cute story about a mole who makes a wonderful home for his new little ant friend.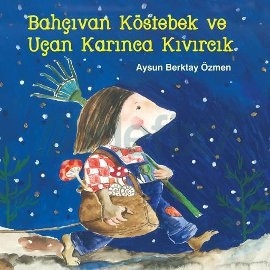 Afterwards we made our own garden homes for our wild friends. We started with some dirt and moss.
Then we added things like flowers, a miniature home, and pretty rocks to decorate it.
Last but not least, we added a very special friend… a real life snail!
What a wonderful little project, don't you agree? And the kids loved it as well!
Happy gardening friends!